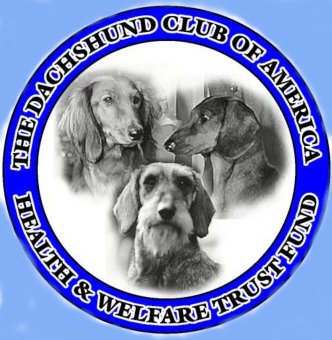 Please Report Dead Links to the Webmaster


Telephone Number: 888-426-4435
Animal Poison Control Center
Est. 1978 University of Illinois
MANHATTAN -- When it comes to animals and poisoning, just as with humans, time is of the essence. Following is a list of ways to help pet owners identify if their pet has been exposed to chemicals, and steps pet owners should take if the animal has ingested a poison.
Symptoms of a chemical poisoning:
- unexplained vomiting
- animal has difficulty breathing
- unusual drooling
- burns present around or in the mouth
- unusual behavior
- convulsions or unconsciousness
Steps a pet owner should take if a pet has ingested a chemical:
1. Always remember it is a race against the clock and the overall goal is to stop the poison from being absorbed into the animal's system.

2. Identify what the chemical is and how much of it the animal has been exposed to.

3. Have the original container handy and as soon as possible call your veterinarian, the local poison control center, or K-State's poison control hot line at 785-532-5679.

4. Always have syrup of ipecac and/or hydrogen peroxide on hand, but DO NOT administer it without instructions from your veterinarian or the poison control center.

5. Wait until the veterinarian or the poison control center has given you instructions before taking any medical action.
Prepared by Jason Nicol. For more information contact Dr. Fred Oehme at 785-532-4334.
The ASPCA Animal Poison Control Center also has a hotline at 888-426-4435.
ALTERNATIVE MEDICINE
The American Holistic Veterinary Medical Association
Chirovetpractic http://www.chirovetpractic.com
Holistic View of Pet Allergies http://www.petsage.com/art_aller.htm
BACK
Back Disorder Compilation http://www.thedachshundnetwork.com/backdis.htm
Chiropractic http://www.animalchiropracticzone.com
Dachshund Back Related Sites http://www-hsc.usc.edu/~bjmcmil/back.html
Disk Disease http://www.acvs.org/AnimalOwners/HealthConditions/SmallAnimalTopics/IntervertebralDiscDisease/

GENETIC
Animal Health Trust (UK) http://www.aht.org.uk/thes/sd2.html
Canine Diversity Project http://www.canine-genetics.com/
Canine Genetic Resources http://www.workingdogs.com/genetics.htm
Canine Inherited Disorders Database http://www.upei.ca/~cidd/intro.htm
Canine Research http://www.vgl.ucdavis.edu/research/canine/
Cornell Genetics http://www.news.cornell.edu/releases/March98/rod-cone.hrs.html
Deafness http://www.lsu.edu/deafness/deaflink.htm
Genetics and Breeding http://www.lhasa-apso.org/health/genetidx.htm
Health and Genetics http://www.doginfomat.com/dog06.htm
Veterinary Genetics Services http://www.vetgen.com/
NUTRITION
Kidney Disease http://dogaware.com/kidney.html

ORGANIZATIONS
AKC Canine Health Foundation http://www.akcchf.org/
Animal Health Trust http://www.aht.org.uk/
APHIS http://www.aphis.usda.gov/ac/
http://www.bva.co.uk/about/canine.html
Canine Health Online http://www.caninehealthonline.org/
Dachshund Club of America http://dachshund-dca.org/
Legislation http://www.dogwatch.net

DISEASES
Arthritis: http://www.canismajor.com/dog/arthrit.html
http://www.crvetcenter.com/arthritis.htm
Auto Immune: http://www.canismajor.com/dog/autoimmn.html
http://www.cloudnet.com/~jdickson/
http://www.spearsmacleod.com/links/h/hashimot/
Idiopathic Epilepsy: http://www.canine-epilepsy.com/genetics.html
Cancer: http://www.herbal-treatments.com.au/article_theriseof_canine_cancers.html
http://www.labbies.com/cancerlinks.htm
http://www.caninesincrisis.org/
Comprehensive Listing of Articles
Cushings Disease: http://www.vetmed.auburn.edu/sac/mededu/cushings/home.html
Diabetes: http://www.vetinfo.com/ddiabt.html
Epilepsy:
http://www.canine-epilepsy-guardian-angels.com/icepack.htm
http://www.k9web.com/dog-faqs/medical/epilepsy.html
http://www.canine-epilepsy.net/
http://www.canine-epilepsy-guardian-angels.com/
http://purelypets.com/articles/epilepsyarticle.htm
http://www.canine-epilepsy.com/
Growth-Associated Bone Disorders in the Dog http://www.labbies.com/dysplasa.htm
Leishmaniasis in the Dog http://www.showdogsupersite.com/leishmaniasis.html
Seizures in Small Animals http://neuro.vetmed.ufl.edu/neuro/seizures/fslide1.htm
Vaccinosis http://www.shirleys-wellness-cafe.com/petvacc.htm
SPORTS MEDICINE
Athletic and Working Dogs http://www.sportsvet.com/
Canine Fitness http://www.caninesports.com/fitness.html
OTHER
Allergies http://www.k9web.com/dog-faqs/medical/canine-allergies.html
American Animal Hospital Association http://www.healthypet.com/
American Veterinary Assoc. http://www.avma.org
Canine Health Surveillance http://www.dlam.ucla.edu/Diagnostic/canine_health_surveillance.asp
Canine Medical Information http://www.faqs.org/faqs/dogs-faq/medical-info/part1/
Dental Problems http://vetinfo.com/ddental.html
Diagnostic Support System for Veterinary Medicine http://www.vet.cornell.edu/consultant/consult.asp
Encyclopedia of Canine Veterinary Medical Information http://www.vetinfo.com/dencyclopedia/deindex.html
General Health Site http://uexplore.com/health/healthmain.htm
Health Page
http://www.dogpack.com/health/healthmain.htm
Health Problems by Breed http://www.dogpack.com/health/healthproblems.htm
Comprehensive Health Site http://dir.yahoo.com/Science/Biology/Zoology/Animals__Insects__and_Pets/Pets/Health/Diseases_and_Conditions/Canine/
Opthamology http://www.allanimaleyeclinic.com/FlexiSTAR/aaec.nsf/pages/04B62E451485B44D852569520066CAF0?OpenDocument
Pet Education.com http://www.peteducation.com/newsviews/99_apr_canine_genetics.htm
Register of Health and Merit Health Links http://www.jrtrohmregister.com/links.html
Senior Dogs Project http://srdogs.com/Pages/rimadylpos.html
Super Site http://www.showdogsupersite.com/link7.html
Vetinfo http://www.vetinfo.com
Working Dogs http://www.workingdogs.com/doc0090.htm
The Worldwide Web of Dogs http://www-hsc.usc.edu/~rneville/doglinks.html
http://www.vetmed.wsu.edu/index.asp