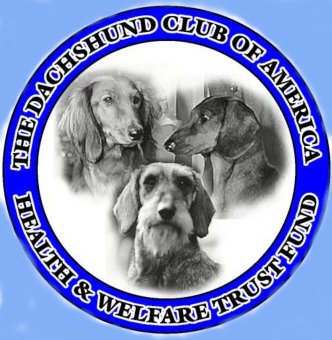 What Vets Don't Tell You About Vaccines
by Catherine O'Driscoll
http://members.aol.com/abywood/www/dbmay.htm
| | |
| --- | --- |
| | Paperback: |
| | Publisher: Our Pets' Inc.; ISBN: 095230483X; (September 1993) |
| | Average Customer Review: Based on 1 review. Write a review. |
| | Amazon.com Sales Rank: 251,030 |
The Holistic Management of Dogs
Keith Allison Chris Day
Dog Breed Handbooks: Dachshund by Bruce Fogle,

Holistic Guide for a Healthy Dog by Wendy Volhard, Kerry L. Brown

Finding nutritional data for dogs can be a difficult business--and while much of the information in Holistic Guide for a Healthy Dog is presented by anecdote, there's still plenty of worthwhile reading here. Aimed at dog owners that are already fairly committed to nonallopathic forms of health care for their pets, much of the book is based around author Wendy Volhard's Natural Diet. The Natural Diet is fairly labor intensive, as Volhard is the first to admit, but she provides page after page of testimonials that credit the diet with improved temperaments, better activity levels, and exemplary physical health. Each ingredient in this diet is discussed in depth, so owners not ready to take the step of providing a complete diet from scratch can still learn about potentially valuable supplements, as well as what ingredients to look for in a commercial diet.

Beyond the dietary information provided, there are several chapters that give solid explanations of different types of health care available, including homeopathy, kinesiology, and the five-element theory. For those who still prefer allopathic care for their dogs, the chapters that cover standard lab tests are extremely useful, finally giving a layman's guide for urinalysis, blood serum, liver function, and thyroid testing. A glossary defines various terms such as acidosis and hepatic, and each description is easily understandable, even by those with no medical background whatsoever. For puppy owners, the chapter discussing vaccinations is informative--Volhard questions the necessity of many we take for granted, and suggests several methods for lowering the required number for your pup.
The New Encyclopedia of the Dog by Bruce Encyclopedia of the dog Fogle

The Dachshund: A Dog for Town and Country by Ann Gordon
Manual of Canine Behavior, Valerie O'Farrell / Paperback / January 1994


The Well Connected Dog, A Guide to Canine Accupressure: Amy Snow,Nancy A. Zidonis,Ella Bittel (Editor),Carla Stroh / Paperback / Tallgrass Publishers, LLC / October 1999
Bonnie V. Beaver,Ray Kersey (Editor) / Paperback / Saunders W B Co / October 1998

Jean-Pierre Hourdebaigt,Shari L. Seymour / Other Format / Macmillan General Reference / June 1999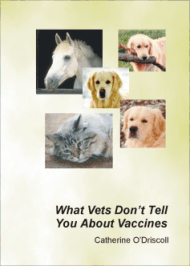 The second edition is now entitled 'What vets don't tell you about vaccines': ISBN 0 9523048 3 X'. This is available in North America from Our Pets, PO Box 2094, Fort Macleod, Alberta, T0L 0Z0, Canada - email: Order from Our Pets Inc. Prices delivered - US$22.95 & C$30.98 inclusive of GST.
The Well Adjusted Dog : Canine Chiropractic Methods You Can Do
by Daniel R. Kamen, et al

By Ann E. Hohenhaus D.V.M. "This comprehensive and practical book is designed to assist dog owners in understanding their pets' bodies and health based on signs and symptoms of disease, and in determining the most common medical problems that might cause particular symptoms. Five leading veterinarians have designed a user-friendly chart system that will guide a pet owner from noting the symptom and observing the dog's behavior to understanding the associated signs of an illness, the possible conditions, and the best steps to take. Filled with more than two hundred charts in an easy-to-follow two-color format and medical drawings, this is the indispensable reference for dog owners. It not only considers the problems of sick and injured pets, but also addresses the needs of healthy animals."
By Connie Jankowski, Suzanna Lee, Robert L. Rooks. This book identifies and discusses the various diseases and maladies that can affect the skeletal structure, and by association the physical freedom, of dogs; with preventative measures and cures.
By the British Small Animal Veterinary Association. One hundred and seven chapters with topics ranging from oncology to neuromuscular disorders.
By Dick Lane, Neil Ewart.

The Doctors Book of Home Remedies for Dogs and Cats (Hardcover)

The American Animal Hospital Association Encyclopedia of Dog Health and Care (Paperback)
From choosing and training a dog to handling illnesses and emegencies, this is the definitive guide every dog owner needs!
Control of Canine Genetic Diseases
George A. Padgett; 1998; Hardcover; 264 pages; $19.57
The issue of genetic diseases in dogs is a matter of major concern for every dog breeder, every companion dog owner and every serious dog enthusiast at the present time. How to understand the mechanics of inheritance, how to deal with percentages, predictability of outcome and how to breed away from such scourges as canine hip dysplasia, progressive retinal atrophy and other debilitating conditions are all covered in this important new book by one of the scientific community's most respected authorities on the subject. The superlative text is augmented with charts, graphs, tables and all the data needed to help the dog breeder take a positive role in enhancing the genetic health of his or her own dogs and the health of entire breed populations. Many practical issues are included such as ethical dealings with buyers of puppies showing late onset conditions, test mating and much more. Destined to become the classic on this truly vital subject.
Genetic and Ecological Diversity: The Sport of Nature
Lawrence Martin Cook; 1991; paperback; $39.95
Draws together the research by ecologists and by population geneticists on species and genetic diversity within populations of animals. Suitable as a supplementary text for graduate or undergraduate courses in population genetics, ecology, and evolutionary biology.
Genetics and the Social Behavior of Dogs
Scott and Fuller; 1998; paperback; $20.00
The classic study of dog behavior gathered into one volume. Based on twenty years of research at the Jackson Laboratory, this is the single most important and comprehensive reference work on the behavior of dogs ever complied.

"Genetics and the Social Behavior of the Dog is one of the most important texts on canine behavior published to date. Anyone interested in breeding, training, or canine behavior must own this book."--Wayne Hunthausen, D.V.M., Director of Animal Behavior Consultations

Genetics of the Dog
Malcolm B. Willis; 1989; Hardcover; $41.97
Written for the layperson and the scientist alike, this study of how heredity affects physical and behavioral conditions in dogs includes genetic principles, polygenic inheritance, inheritance on many desirable and undesirable features, genetic diseases, and much more.

Inheritance of Coat Color in Dogs
Clarence Cook Little; 1979; Out of print - Special Order available


Linear Models for the Prediction of Animal Breeding Values
R.A. Mrode; 1996; hardcover; $75.00
Includes Genetic Evaluation with Different Sources of Records, Genetic Covariance Between Relatives, Best Linear Unbiased Prediction of Breeding Values, and more, with appendices for matrix calculations.

Practical Genetics for Dog Breeders
Malcolm Beverly Willis; 1992; Out of print - Special Order available
An intelligently written, expertly organized study of the laws and effects of inheritance. Willis has produced a comprehensive, clear and readable guide that explains the principles and practice in terms accessible to the thinking breeder.
The Dog's Drugstore: A Dog Owner's Guide to Nonprescription Drugs and Their Safe Use in Veterinary Home Care.
St. Martin's. May 2000. c.256p, illus. bibliog, index. ISBN 0-312-20888-X. $23.95. PETS